Next Generation Digital Transformation in the Age of Artificial Intelligence – Mastering the Challenge of a Digital Economy
Im "Auditorium" von Palma de Mallorca hält Michael Wolan eine von vier Keynotes unter insgesamt 70 Sprechern und gibt einen Überblick, wie die nächste Phase der digitalen Transformation im Zeitalter der Supertechnologie Künstliche Intelligenz gelingen kann.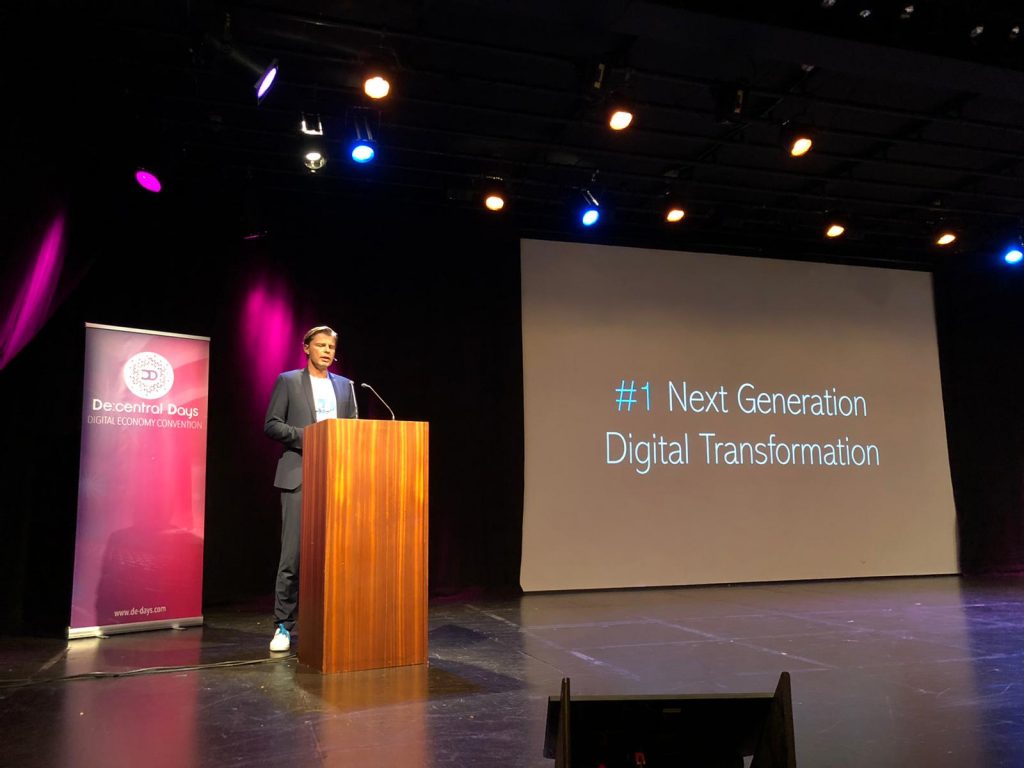 Nach einer Einführung in Strategie-Tools zur Planung und Steuerung der digitalen Transformation in den 2020er Jahren zeigt Michael Wolan sein "Digitales Transformationshaus" und verknüpft es mit seinem "Technologierad" – das 20 Zukunftstechnologien in Kombination mit KI als Schlüsseltechnologie darstellt.
Nach einem ganzheitlichem Überblick zu 10 Bausteinen von KI-Technologien beschreibt Michael Wolan mit vielen Beispielen wie Artificial Narrow Intelligence bereits seit Jahren in Unternehmen erfolgreich eingesetzt wird und welche Faktoren zur perspektivischen Weiterentwicklung zu Artificial General Intelligenz beschleunigend oder ausbremsend wirken.
Im zweiten anwendungsbezogenen Teil seiner Rede illustriert Michael Wolan einen aktuellen Studienüberblick und beschreibt welche Unternehmensfunktionen bereits durch den Einsatz von KI-Technologien profitieren und welche KI-Anwendungsfelder dabei zu messbaren Geschäftsnutzen führen.